Innovative solutions at the service of the Food & Beverage sector
Food and Beverage processing faces particular environmental challenges: high energy and water consumption and high volume waste production combined with strict hygiene and food security regulations. These requirements are usually based on the "Hygiene Package":  a set of regulations setting objectives for food safety and food hygiene, or the HACCP standards: a method that identifies, assesses and controls significant hazards with respect to food safety. 
Veolia has the expertise and the experience in this sector and has a strong history of bringing innovative solutions to the industry.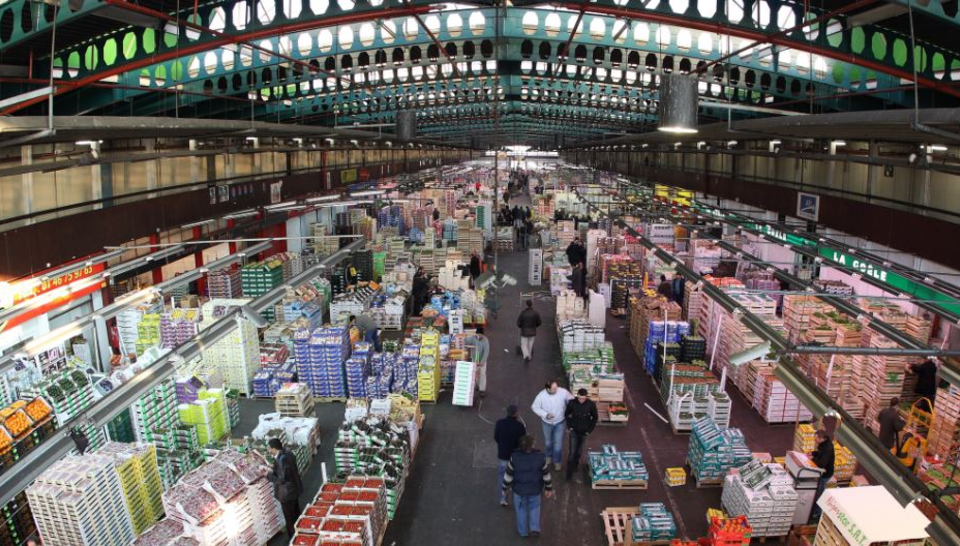 The expertise of Veolia in energy, water and waste management, with the experience of Veolia Industries Global Solutions in outsourcing of hard services is the ideal combination to bring a new kind of offer to the food and beverage sector.
 
Our added value
We reduce water and energy consumption and waste production in the plants where we operate and maintain the utilities. We optimise chemical consumption by regenerating chemicals used for cleaning cycles in the production plant. We bring guidance and assist our clients to achieve their environmental and sustainability goals and bringing them closer to the ideals of the circular economy.
For example:
Waste water methanisation brings substantial savings to factories and reduces pollution emission.
Using spent coffee grounds, olives pits and yeast as alternative fuels reduces the overall Green House gas emission.
Securing the water supply by finding new water sources to replace towns water such as treating groundwater or collecting rainwater and recycled wastewater to be used for the process.
The possibilities are endless once you have the expertise and the know-how in house. With more than 900 experts in our group, Veolia Industries Global Solutions can deliver the best solutions all over the World.
Integration of our specialist knowledge leads to an increased efficiency of delivery in Utilities and Facilities operations and maintenance activities. This also opens up the potential for innovative solutions to address environmental and corporate sustainability objectives through adopting the principles such as the circular economy.
This integrated approach is tailored for each location or group of sites, to provide the appropriate plant operation and maintenance, to ensure optimum technical, commercial and environmental performance. 
 
A full offer at the service of the Food & Beverage industry
Operation and Maintenance of all Utilities and Infrastructure
Critical Utilities: Refrigeration Systems, Steam Systems and CHP, Water Production, HVAC in clean areas
Process Maintenance
Regulatory Compliance
Effluent Treatment
Hazardous and non-hazardous Waste Management
Industrial and Facility cleaning and sanitization
Lab Services
Building maintenance
Logistics services Services to occupant and Full FM