The highest reliability, safety and environmental standards
The chemicals sector operates in a globally competitive market under the highest reliability, safety and environmental standards. Veolia partners with chemical companies allowing them to meet their challenges and focus on their core business.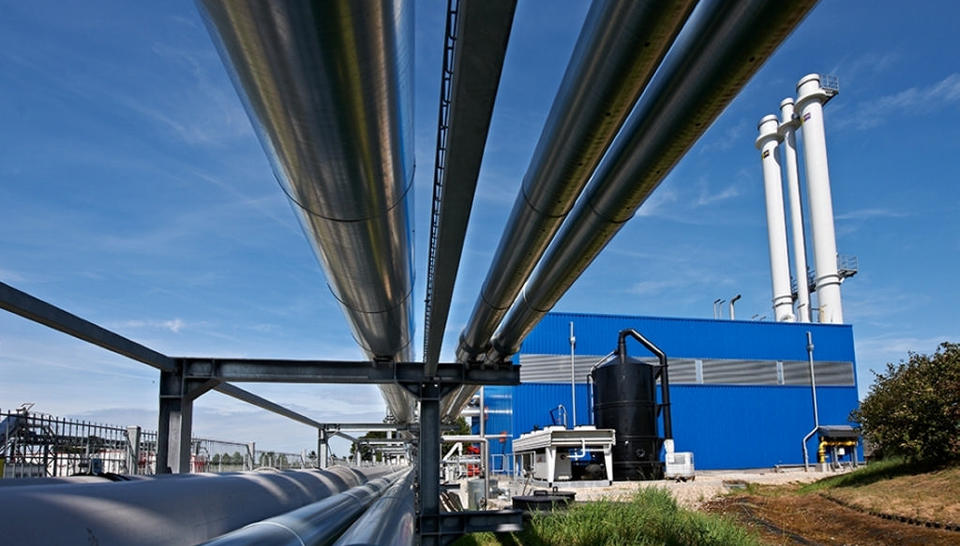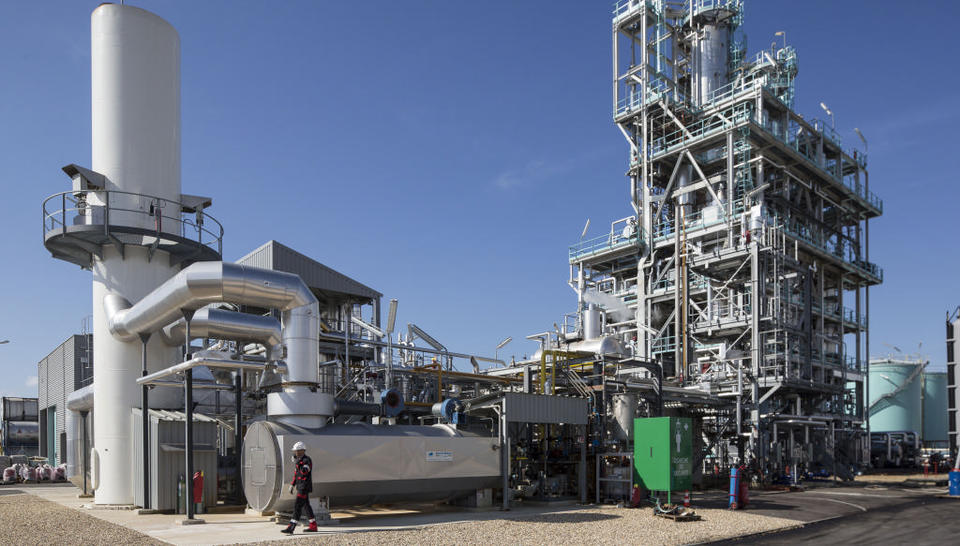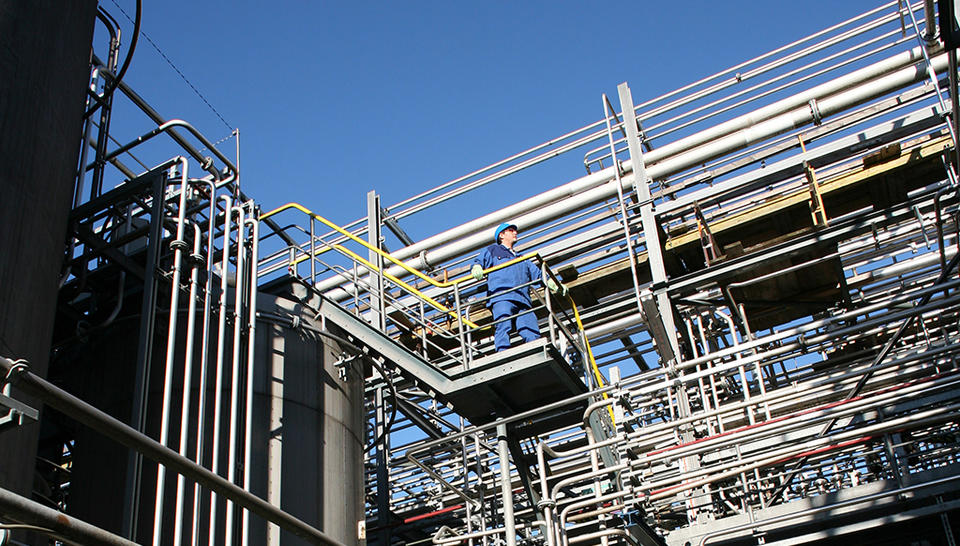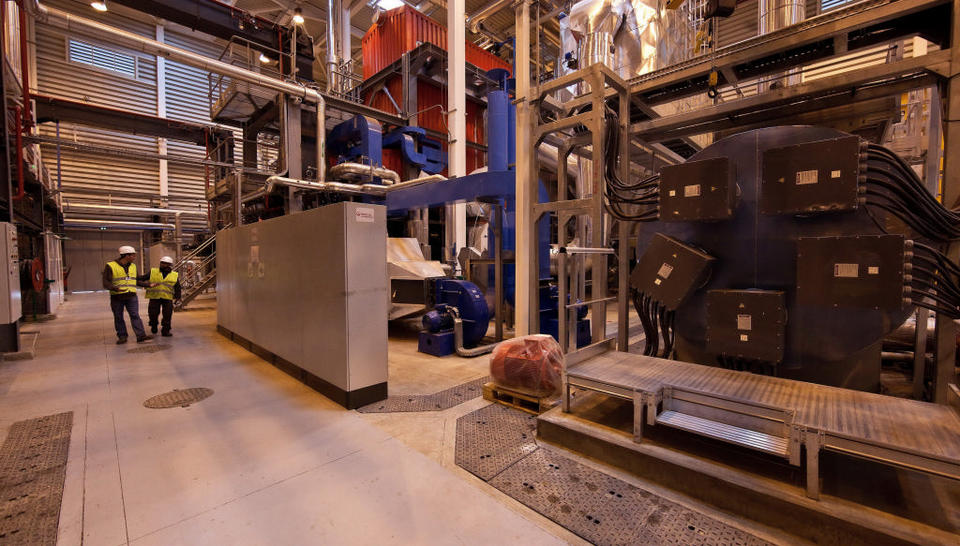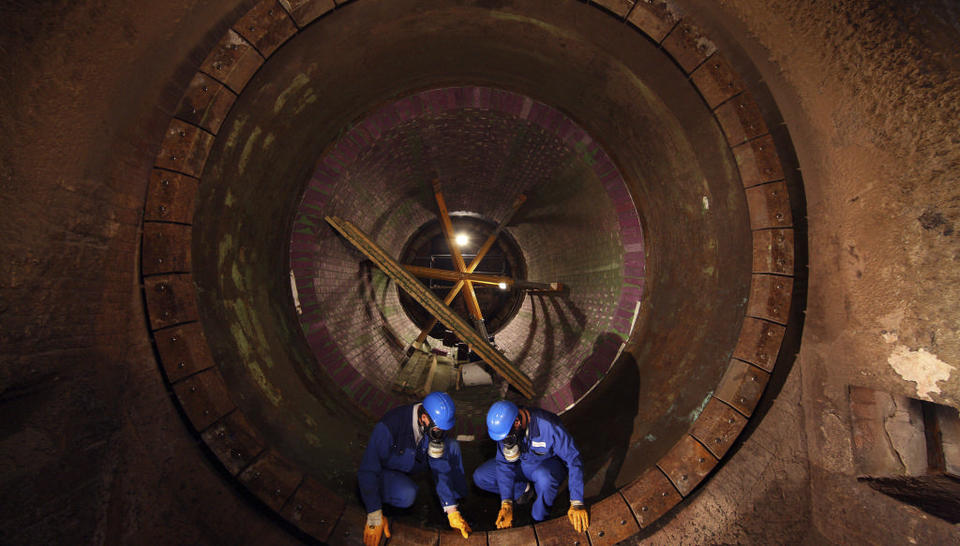 Veolia has proven its ability to address the needs of large, complex chemical sites across Europe using our own experts and deep process knowledge in Waste, Water, Energy and Utilities. We add further value through services integration and best in class contract management. 
Veolia promotes a strong safety culture and awareness through our "Always Safe" rules, certification to OHSAS 18001 where applicable and robust safety management systems with shared experience of regulations and standards regarding hazardous materials and major accident hazard regulations SEVESO. 
  
What we do
In Energy
The transformation, use, control and recovery of energy in chemical plants is one of the highest spending areas. Veolia 's specific value propositions include the following with a view to overall reduction and optimisation.
Thermal energy - (heating, distillation, concentration, washing, drying, etc)
Process chilling - reaction control, preservation, drying air or materials, vapour condensation
Compressed air - for material transfer, pneumatic operations and control.
Electricity - machines and system operation, Instrumentation and control.
 
​In Water
The use of water is ubiquitous throughout a typical chemical plant upstream as a medium for chemical solutions or as a process fluid for thermal transfer or steam production and downstream in cleaning, dilutions and effluent. We have expertise to manage the full water cycle from laboratory water supply to water minimising strategies internally and final effluent discharge to the environment.
 
Waste
Transforming hazardous waste streams into alternative fuel supplies, feeding back into the circular economy and enabling clients to maintain a more sustainable production process offering total waste management solutions tailored to the manufacturing environment and sustainability targets.
​ Services Provided
Operation and Maintenance of all Utilities and Infrastructure
Critical Utilities: HVAC and Air handling Units, Solvent Recovery for process or Incineration, WFI for process or clean steam, Thermal control - Steam, Cooling Towers and Chillers ​
Calibration Services
Process Maintenance
Regulatory Compliance
Complete Water cycle Management
Hazardous and non-hazardous Waste Management
Industrial and Facility cleaning and sanitization
Lab Services
Building maintenance
Logistics services
Services to occupant and Full FM
 
Our Added Value
Global multisite contracts with guaranteed results
Proven social and operational transition planning
Performance linked KPIs
Cost of our services linked to activity
Comprehensive reporting of our activities
A continuous improvement and progress plan
Comprehensive support for Health and Safety culture
Unified approach to improving environmental performance
Some additional benefits
Reducing Cost, Energy and CO2
Guaranteed regulatory compliance, OHSAS 18001 and Seveso
Adjunct to Operational Excellence Strategy and TPM
Robust Business Continuity planning
Guaranteeing availability of key utilities
Improving Water usage, Waste Management and Recycling
Consistent Risk Appraisal, Reporting and Governance