Managing common demands for a shared benefit.
Veolia  operates industrial parks in China (Chempark, Chongqing) and in Germany (Bizzpark Oberbruch park located in Heinsberg, and the Niedereau industrial park in Düren).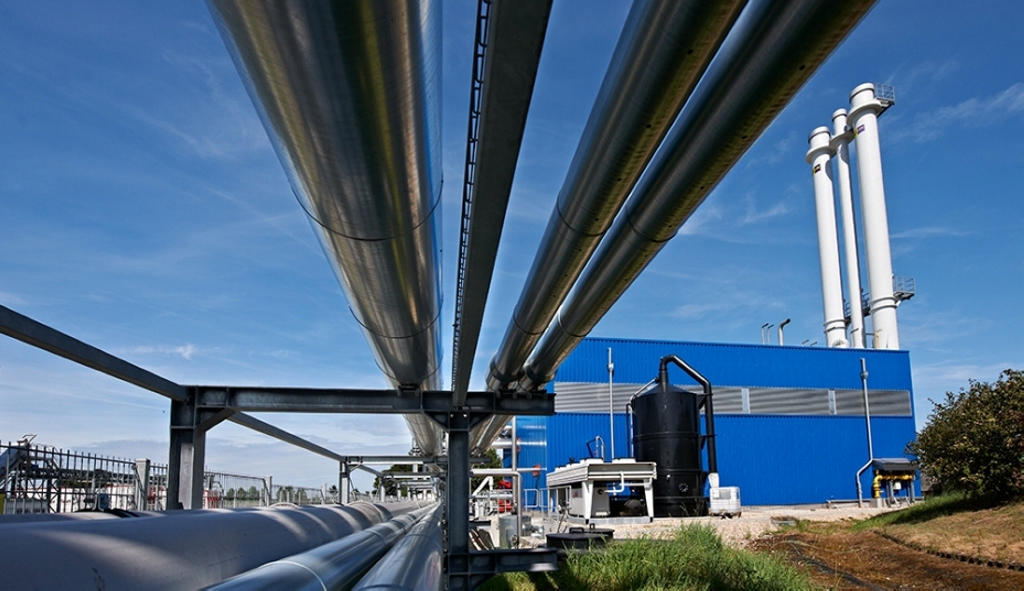 In China:
When the local government of Chongqing, China were looking to build an integrated industrial park, providing all of the services required for companies in gas chemistry, petrochemicals, fine chemicals and materials they commissioned Veolia to design, build and operate a state of the art powerplant capable of meeting the park's steam and electricity needs.
 
In Germany:
Veolia is the utility operator of the Niederau lndustrial park in Düren and owner and operator of Bizzpark Oberbruch, an industrial park in Heinsberg (North Rhine Westphalia).
Veolia supply the two parks with electricity, gas and water (drinking water, process water and desalinated water), steam management services and waste management brokering.The Group also treats wastewater at the Heinsberg industrial park, and provide logistics services to companies on site. At the Niedereau industrial park, Veolia operates a state-of-the-art gas turbine plant.Etienne Petit, General Manager of Veolia in Germany, says: "The industrial parks portfolio fits-in perfectly with our approach of combining our core activities in water, waste and energy with a broad range of services specifically designed for the needs of industrial companies."
 
Parks Key figures:
31.3 square kilometres area
13 companies connected to the steam and electrical network
Plant capacity: 50 MWe, 520 metric tons/hour of steam
13 industrial users connected to the network
7 km of steam pipeline
Bizzpark Oberbruch industrial park
100 hectares
1,000 employees on site
Companies in the food sector, carbon fiber and fuel cell manufacturers
12 hectares
About 300 employees on site
Companies in the chemicals industry
Customer Benefits
Lower Energy and Media costs for users